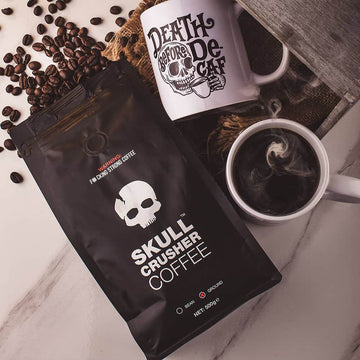 COFFEE THAT PACKS A

PUNCH.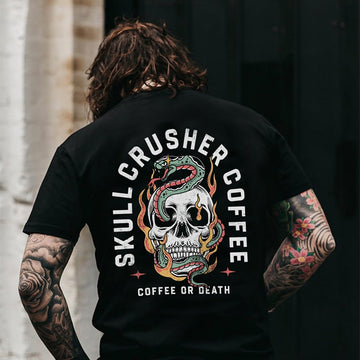 NEVER SLEEP

AGAIN.
UNLOCK THOSE HOURS ON THE CLOCK FORBIDDEN TO MERE MORTALS.
Packing 350mg of caffeine, thats 3x more than your average black coffee, Skull Crusher is the World's strongest coffee.
Deliciously full-bodied, smooth tasting coffee that hits hard, making it perfect for those early mornings or late nights.
SHOP NOW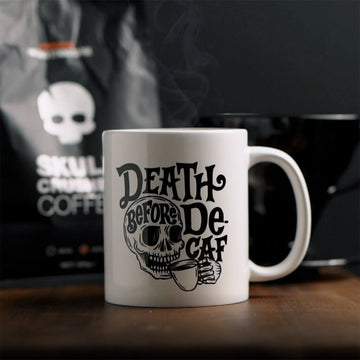 DARK &

DELICIOUS.
FRESHLY ROASTED IN SMALL BATCHES FOR MAXIMUM QUALITY AND TASTE.
Skull Crusher Coffee's high quality coffee beans are dark roasted for a smooth, bold flavour in small-batches to maximise quality. Our beans are sourced ethically and ecologically sustainable from Rainforest Alliance farmers.
SHOP NOW
OVER A 100,000

HAPPY AF

CUSTOMERS
THE DAILY GRIND
The ultimate hub for all things coffee, fitness & helath.