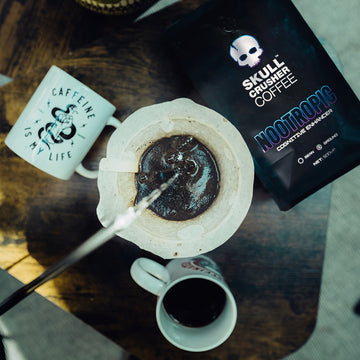 THE ULTIMATE BRAIN BOOSTING COFFEE
SUPERCHARGE YOUR BRAIN AND PERFORM AT YOUR BEST EVERY DAY, WITH OUR NOOTROPIC ENHANCED COFFEE.
✔️ 10 active nootropic ingredients.
✔️ 350mg of caffeine (3x stronger than an average black coffee)
✔️ Enhance your focus on complex tasks.
✔️ Think clearer under stress, react quicker and increase memory.
Deliciously full-bodied, smooth tasting coffee that hits hard with supercharged cognitive perfomance benefits.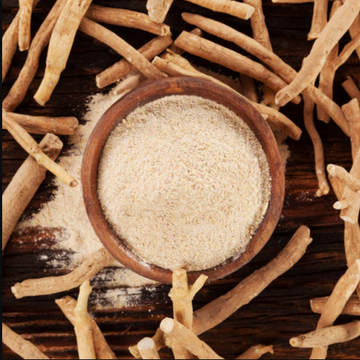 PERFORM AT YOUR ABSOLUTE BEST
COFFEE IS GREAT FOR BOOSTING YOUR ENERGY BUT WE HAVE TAKEN IT TO THE NEXT LEVEL FOR THE ULTIMATE FOCUS BOOSTING COFFEE.
✔️ Enhanced focus and concentration.
✔️ Reduced stress and improved clarity.
✔️ Improved creativity and productivity.
✔️ Long term cognitive health and function.
Formulated to support memory, focus, and cognitive processing speed. Our nootropic coffee allows your brain to perform at it's best; improving your creativity and productivity plus overall cognitive health.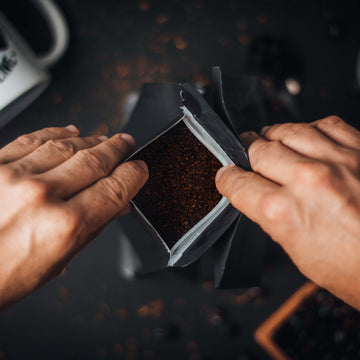 FRESHLY ROASTED FOR MAXIMUM FLAVOUR
SMALL-BATCH, FRESHLY ROASTED COFFEE BEANS
Our unique blend of premium coffee beans are specifically choosen for their high caffeine content and are small-batch roasted on a daily basis at our Manchester roastery for maximum quality and freshness.
All our beans are ethically sourced from sustainable Rainforest Alliance farms. See our Sustainability page for more information.
SUPERCHARGE YOUR MORNING WITH THE WORLDS STRONGEST COFFEE
⭐⭐⭐⭐⭐
OVER 100,000 HAPPY AF CUSTOMERS