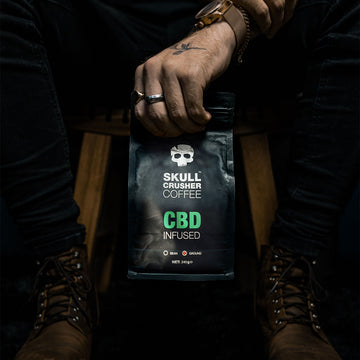 ENHANCED ENERGY WITHOUT THE CRASH
HIGH CAFFEINE INFUSED COFFEE TO HELP REDUCE STRESS, EASE ANXIETY BUT STILL GET THAT BOOST 🤯
✔️ 30mg of full-spectrum per cup
✔️ 350mg of caffeine (3x stronger than an average black coffee)
✔️ May help create a feeling of calmness while enhancing alertness and focus without the crash.
Deliciously full-bodied, smooth tasting coffee that hits hard, making it perfect for those early mornings or late nights with the added benefits of a wide array of positive mental and physical effects.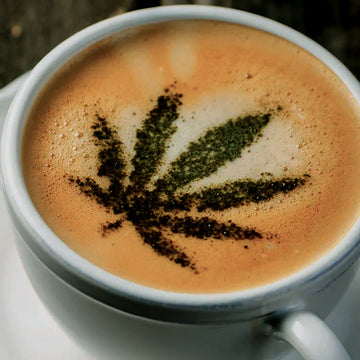 WHAT ARE THE BENEFITS?
OUR INFUSED COFFEE CAN PRODUCE A WIDE ARRAY OF POSITIVE MENTAL AND PHYSICAL EFFECTS.
✔️ Reduces jitters & anxiety caused by coffee.
✔️ Helps reduce stress & improve mental wellbeing.
✔️ Can aid in cardiovascular health and reduced risk of diabetes .
✔️ Enhanced feeling of alertness and focus.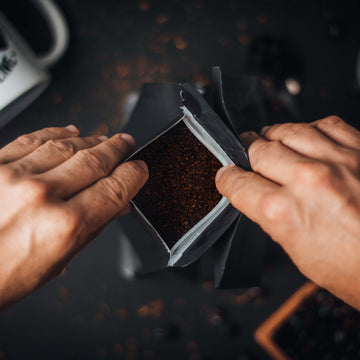 FRESHLY ROASTED FOR MAXIMUM FLAVOUR
SMALL-BATCH, FRESHLY ROASTED COFFEE BEANS
Our unique blend of premium coffee beans are specifically choosen for their high caffeine content and are small-batch roasted on a daily basis at our Manchester roastery for maximum quality and freshness.
All our beans are ethically sourced from sustainable Rainforest Alliance farms. See our Sustainability page for more information.
SUPERCHARGE YOUR MORNING WITH THE WORLDS STRONGEST COFFEE
⭐⭐⭐⭐⭐
OVER 100,000 HAPPY AF CUSTOMERS