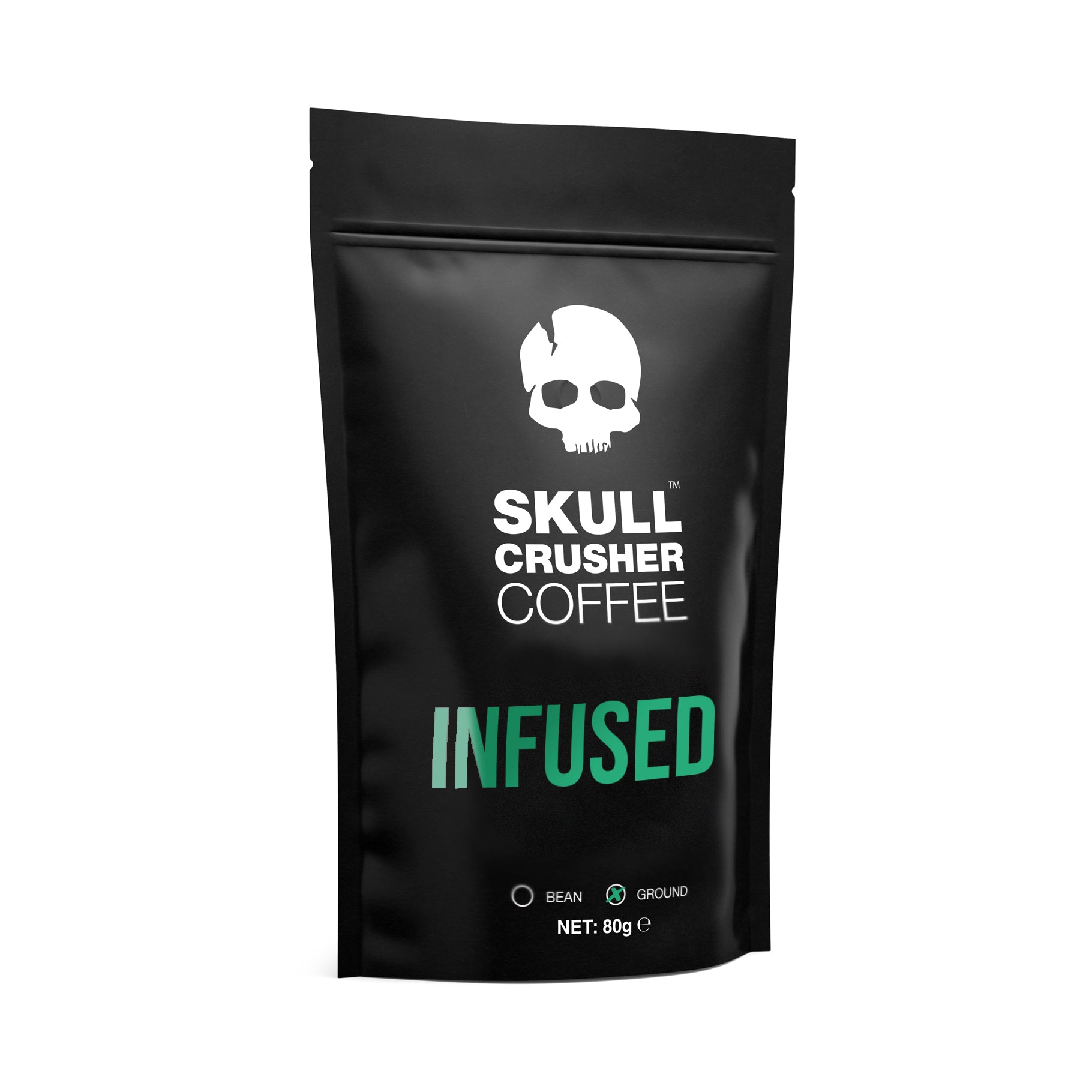 Skull Crusher Coffee - Infused - 80g
A unique blend of premium coffee beans, infused to help reduce stress and ease anxiety, but still get that caffeine kick.
🧠 Feel relaxed, stress-free, with improved mood.
🤯 3x caffeine kick to power you day or night.
☕️ Freshly roasted, full-bodied dark roast coffee
🌱 Rainforest Alliance certified beans for a greener cup.

Estimated Delivery:Dec 08 - Dec 12
ENHANCED COFFEE

WITHOUT

THE CRASH.
Deliciously full-bodied, smooth tasting coffee that hits hard, making it perfect for those early mornings or late nights with the added benefits of a wide array of positive mental and physical effects.
✅ 30mg of premium extract per cup.
✅ 350mg of caffeine per cup (3x more than your average black coffee).
✅ Dark roasted for a delicious, full-bodied coffee.
✅ Freshly roasted for maximum quality and freshness. 
✅ Rainforest Alliance certified coffee beans.
Our special coffee blend, chosen for its high caffeine levels, creates an exceptionally strong cup. Roasted daily in small batches in Manchester, our coffee offers unmatched quality and freshness, energizing you like a lightning bolt.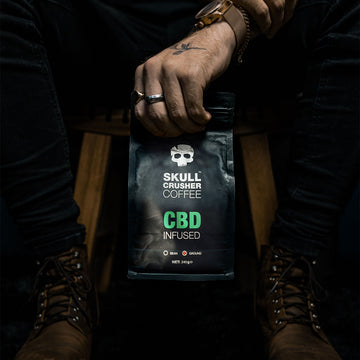 FEAR THE BREW
SUPERCHARGE YOUR

MORNING

.
⭐⭐⭐⭐⭐
OVER 100,000

HAPPY

CUSTOMERS